HAZELWOOD
Construction | Manufacturing | Real Estate Development
Our related companies are innovative solution providers to the various customers we serve.
Hazelwood strives to make a positive lasting contribution to the communities we live and work in by building successful companies.
We provide the highest quality products and services to ensure our customers thrive. Hazelwood is dedicated to servicing our customers with the best solution for their individual needs. We stand behind the quality of our work and set the highest standards within the industries we service.

By supporting the communities in which our employees and families give their time. Throughout the years we have supported various community institutions such as Elementary Education, Vancouver Island University, Square One, Various Kids Sports Clubs, Local Community Clubs and the Shriners. We will always support the communities in which we live, work and play. Learn more

By providing employment opportunities for those who are willing to grow with Hazelwood. We provide training and development to encourage personal and professional growth. All of our employees are provided with health and benefit plans to promote a happy healthy lifestyle. We regularly hold corporate events to grow company culture, celebrating both personal and professional achievements through community partnership.

Hazelwood's primary focus is long term gains rather than limited short term incentives. By not sacrificing long term gains for short term incentives shareholder investments are respected and efforts are focused on providing stable long term returns. Given this operational focus Hazelwood is continually looking for opportunities to partner with other companies to optimize operational capacity and long term returns.

Hazelwood promotes economic diversity by helping grow local economies. Our businesses are built on the foundation of entrepreneurial business investment across a wide variety of unique industries.
Our Support Services Team
VP, SHARED SERVICES

CHIEF FINANCIAL OFFICER

HUMAN RESOURCES MANAGER

BUSINESS DEVELOPMENT MANAGER

MARKETING & COMMUNICATIONS MANAGER

VP, PROPERTY DEVELOPMENT

ACCOUNTANT

BUSINESS PROCESS & SYSTEMS MANAGER

ACCOUNTANT

IT MANAGER

EXECUTIVE ASSISTANT TO THE CEO

MARKETING COORDINATOR

NETWORK ADMINISTRATOR

IT SUPPORT TECHNICIAN

IT SUPPORT TECHNICIAN

IT SUPPORT TECHNICIAN

ADMINISTRATIVE PROJECT COORDINATOR

PAYROLL SUPERVISOR

PAYROLL ASSISTANT

BUSINESS ANALYST

BUSINESS SYSTEMS ANALYST

RECEPTIONIST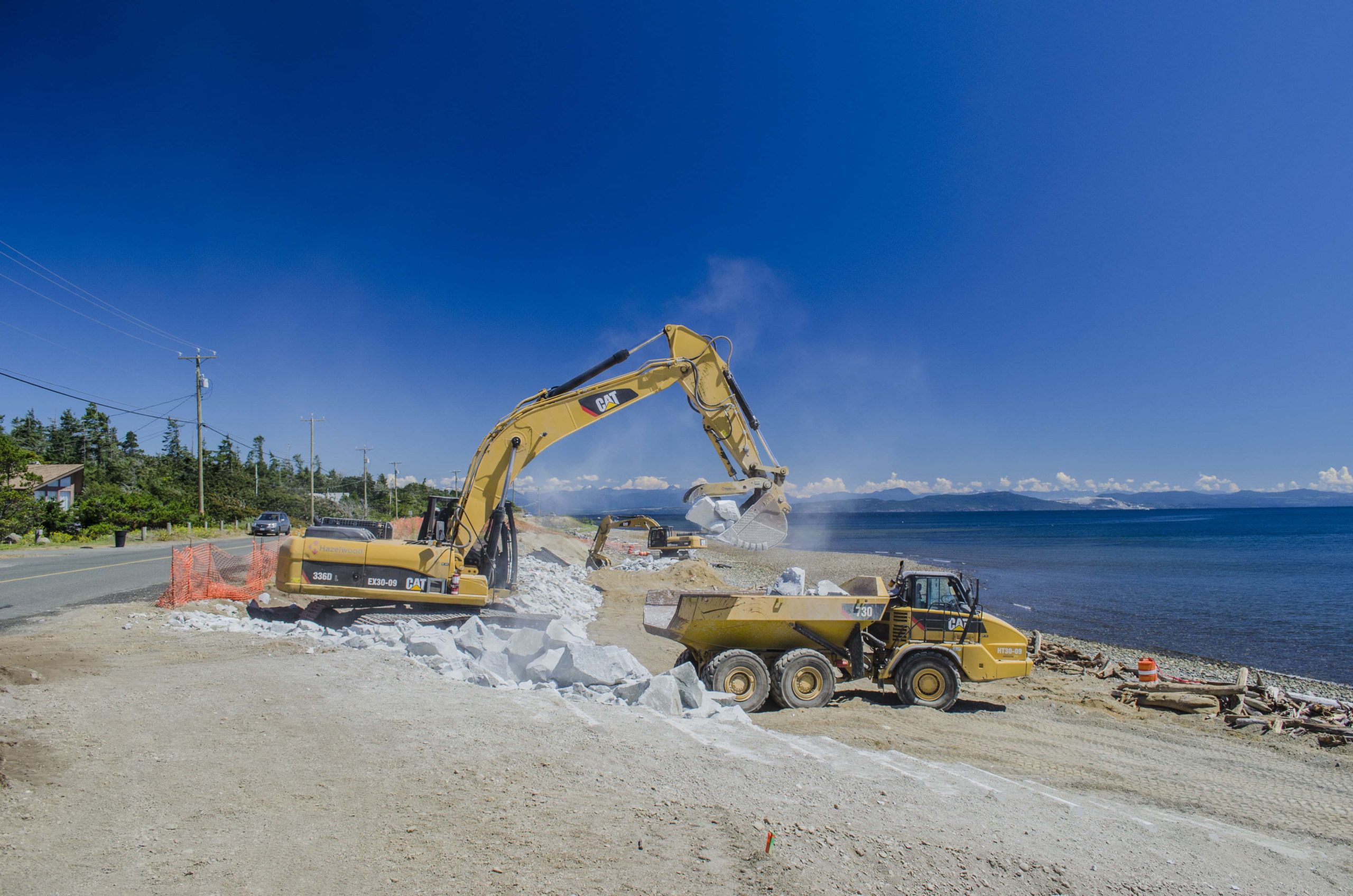 Heavy Civil Construction, Municipal Infrastructure, Industrial Facilities & Renewable Energy Projects
---
Located in Nanaimo British Columbia Canada, Hazelwood Construction Services Inc. was established in 1993 by father and son team, Jack and Sid Whittaker. Hazelwood Construction is the founding company that has grown Hazelwood into what it is today.
Hazelwood Construction Services Inc has been in business for over 30 years, during that time they have accumulated a diverse construction portfolio, including run-of-river hydro developments, bridge installations, road construction, water & sewer installations, as well as a variety of industrial, commercial and residential construction projects.
Due to a large fleet of equipment as well as a highly trained and skilled workforce, Hazelwood has the unique ability to self-perform most projects. By offering an extensive variety of construction services, Hazelwood has built a long and successful track record of delivering complex projects within budget, on schedule and above client expectations. 
Western Canada's Leading Full-Service, Pipe Fabrication, Spooling & Protective Coatings Company.
---
Jewel Welding Fabrication and Coatings Ltd. is an award-winning fabrication, welding and protective coatings contractor with a reputation for executing difficult projects in a timely and efficient manner. While Jewel's primary work is in welding and coatings, we have affiliated companies that can support pipeline construction, end to end.
Over the past 17 years, Jewel has consistently performed all related aspects of mechanical installations on more than 50 pipelines throughout the Lower Mainland, including remote and difficult pipeline projects completed across British Columbia.
Jewel has experience building pipelines in a variety of environments, including urban areas, steep mountain terrain and through tunnels. In the process of adapting to these different environments, Jewel has developed work procedures and assets to address the needs unique to each environment.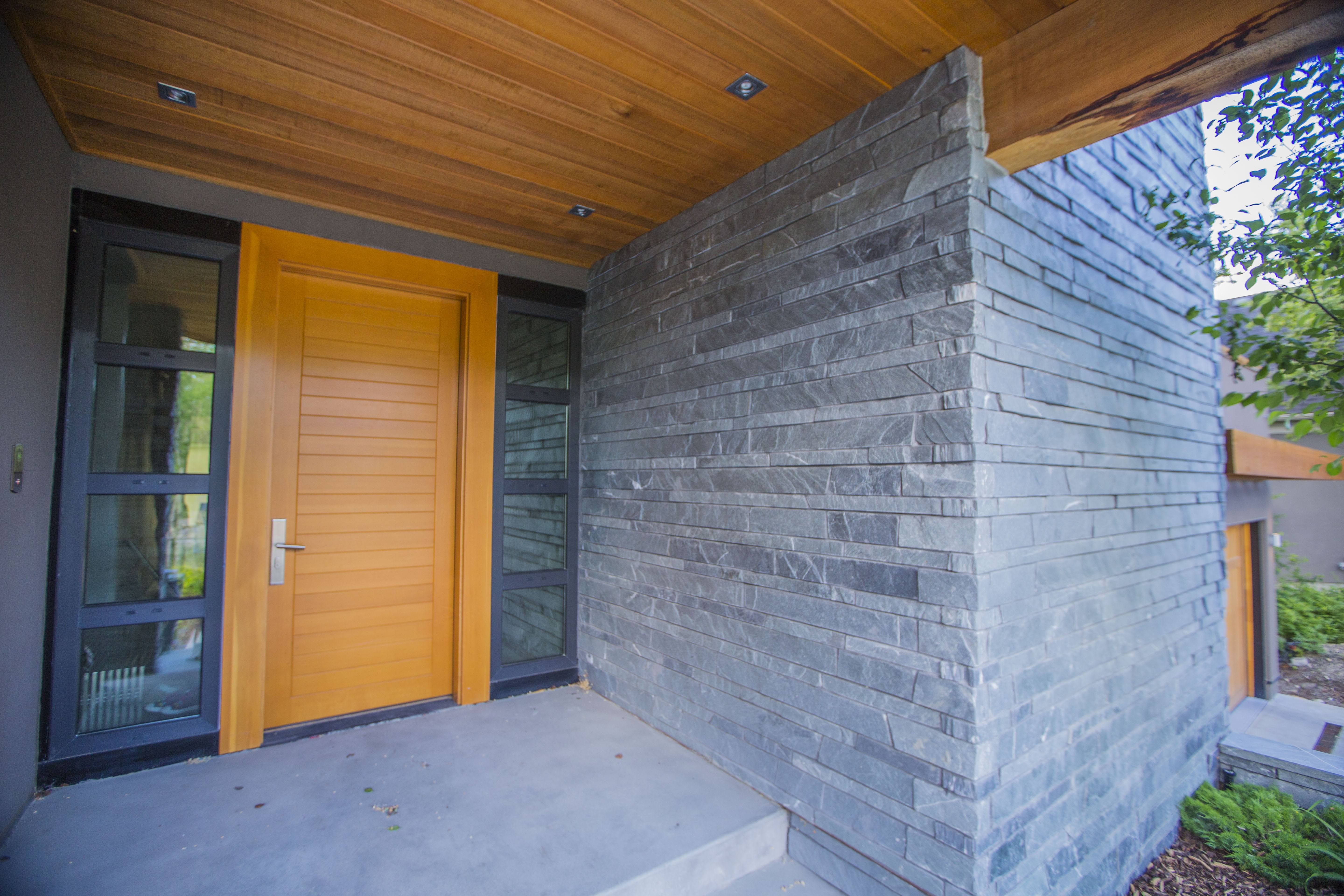 Natural Stone Building Materials – Quarrying, Manufacturing & Retail Distribution
---
K2 Stone is one of the largest producers and distributors of natural stone products for the building industry in Western North America. We specialize in thin stone veneers, full bed building stone, cap stones, flag stone, hearths, mantels, landscape stone and a variety of custom products. K2 Stone sources stone from quarries in British Columbia, and Montana, with store locations in Vancouver, Victoria, Kelowna, Nanaimo, Calgary, Edmonton and Seattle.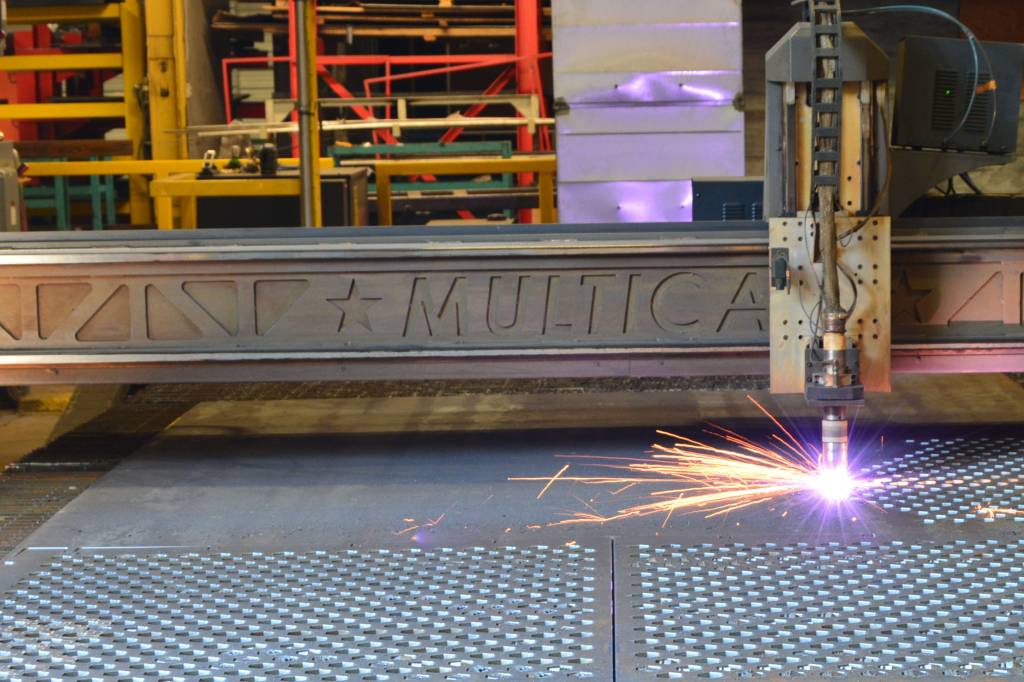 Industrial Steel Manufacturing – Steel Bins, Custom Metal Fabrication & Metal Forming
---
SCS Manufacturing Inc. is a proud Canadian owned and operated Lean manufacturer. They have been serving the Waste, Recycling, Construction, Forestry, Oil and Gas and Mining industries in British Columbia, Alberta, Saskatchewan and Alaska for almost 30 years. The SCS sales and design team offers clients customer driven customization to meet their individual operation's needs. SCS provides project management, from concept, through construction for unique projects which require professional certification.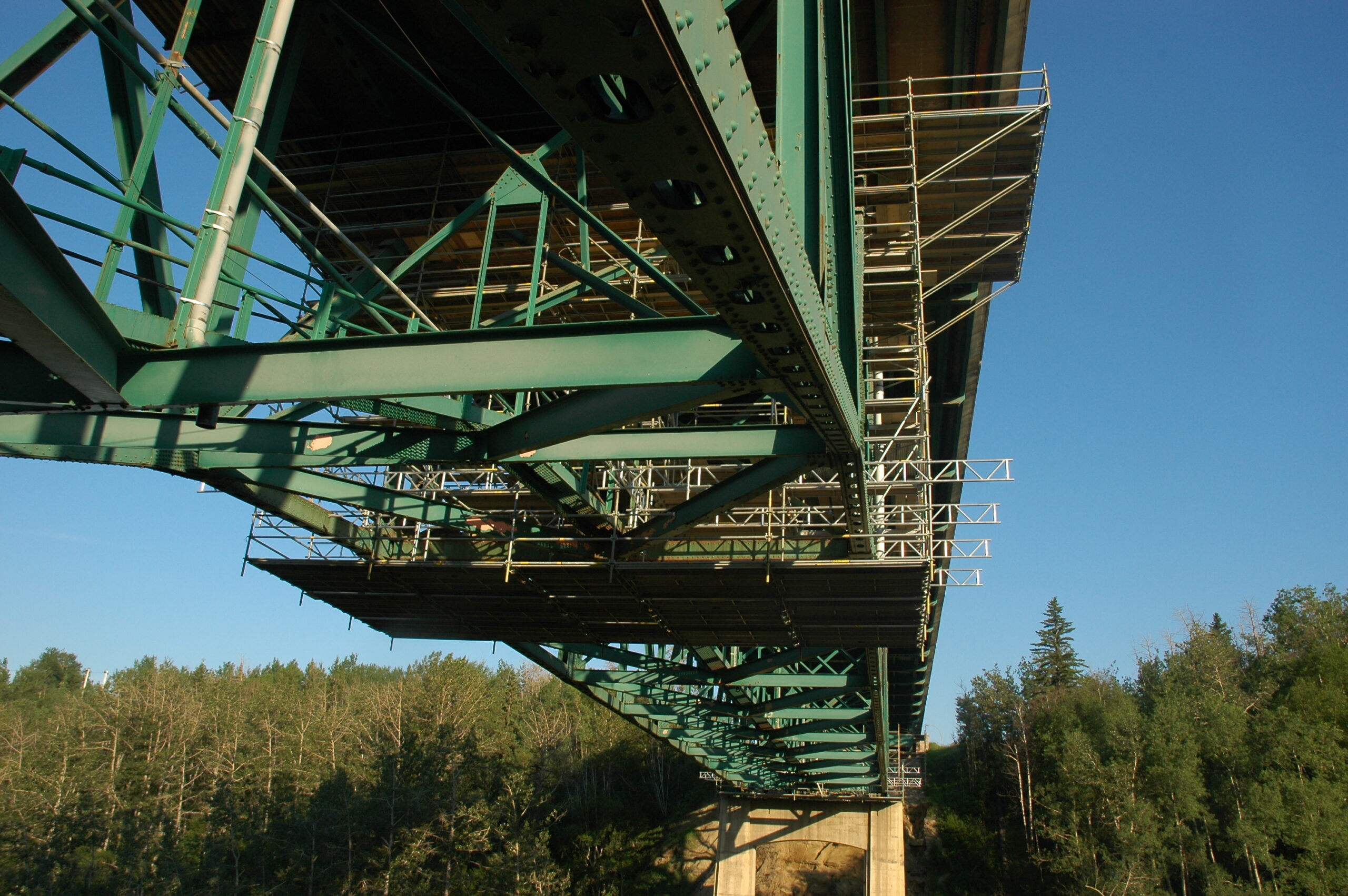 Innovative Construction Scaffold Access & Weather Containment Solutions for Western Canada
---
Matakana Scaffolding Inc. has become a trusted leader in the scaffolding sector, operating from their central office in Vancouver, British Columbia, Canada. Established in 2000, Matakana has built a strong reputation for creating innovative scaffold access, staging, and weather containment solutions. Their globally experienced team has the capabilities to address the diverse and complex challenges commonly encountered in the construction industry.
Known for quality and reliability, Matakana handles a wide range of projects, across residential, commercial, and industrial job sites. They specialize in the delivery of innovative scaffolding solutions for complex construction access situations. Matakana is a long-standing member of the Scaffolding Industry Association of Canada (SIAC).
Momentum Design Build is an innovative design and build company.
---
We are industry-leaders driven to provide our clients with custom residential and commercial solutions so they can live and work in spaces that are harmonious with the vibrant lifestyle of the west coast.
Our experienced team will work with you every step of the way – from designing your home, to selecting exterior and interior finishes, to completing the build – to ensure that the process is smooth, straight-forward and enjoyable.
The Momentum Design Build advantage is the seamless transition from the design of your home to construction.
Residential Developments
---
For over 20 years, Hazelwood Properties has been involved in a variety of residential development projects on Vancouver Island. Hazelwood Properties is responsible for Land Procurement, Land Development, Sub-Division Creation and Re-Zoning Management. Rockwood Heights, located in Nanaimo BC is Hazelwood Properties most recent development project. The master planned community offers modern luxury with both single family and multi-family developments. 
A full service glass repair, replacement and installation shop located in Nanaimo BC
---
Baywood Glass opened in May of 2005 and provides Nanaimo with exceptional service in the repair and replacement of automotive glass. As an authorized ICBC Glass Express facility, they can process your claims directly. Let Baywood handle the paperwork, all you need to do is schedule an appointment and drop off your vehicle. 
Baywood Glass also provides residential and commercial glass installations, repair or replacement. Their residential glass applications include vinyl windows, skylights, glass shower doors, mirrors, tempered balcony glass, sealed glass units, fireplace thermal glass, kitchen cabinet door glass, glass shelving and more.
Specializing in low-impact rock breaking solutions including, Nxburst™ Safety Cartridge Sales, Expanding Grout Sales & Nxburst™ Training Certification Programs.
---
GeoBreak provides rock breaking solutions for jobsites that require sensitive demolition techniques. Our company sells sensitive rock breaking products, provides training for Nxburst™ certification programs and offers consulting services for projects that require sensitive rock breaking demolition services. We supply our customers with economical rock breaking products such as Nxburst™ Cartridges and Non Explosive Expanding Grout. 
GeoBreak Solutions Inc. provides manufacturer training for the safe transport, storage and handling of Nxburst™ products. The Nxburst™ training course will prepare students for the WorkSafe Certification Exam. We present the training program in two separate 8 hour classes which includes two course components: Theoretical Training and Certification & Practical Training and Certification. 
Metal Powder Coating Services on Vancouver Island
---
TPC – The Powder Coaters Ltd. located in Nanaimo BC is your one-stop powder coating shop on Vancouver Island. When compared to traditional paint, powder coating offers superior protection and durability for metal materials. The expert team at The Powder Coaters has years of experience applying powder coats to all things metal. Our shop is capable of processing metal products both large and small, we provide our services to all levels of industry.

Let's Grow Together
We can provide internal service and system optimization for small to medium sized companies. Our strong foundation can provide your business with a competitive advantage by leveraging the group's overall capacity.
As an entrepreneurial group of companies we are always looking for new opportunities to be part of and new staff to grow our business. Hazelwood can provide a wealth of expertise and infrastructure to grow the capability of new business ventures in British Columbia and beyond.
Get In Touch
Our Office Address:
202 – 572 Stewart Ave
Nanaimo BC, Canada
V9S 5T5
Phone: (250) 716-1940
Fax: (250) 716-1941
Email: general@hazelwood.ca